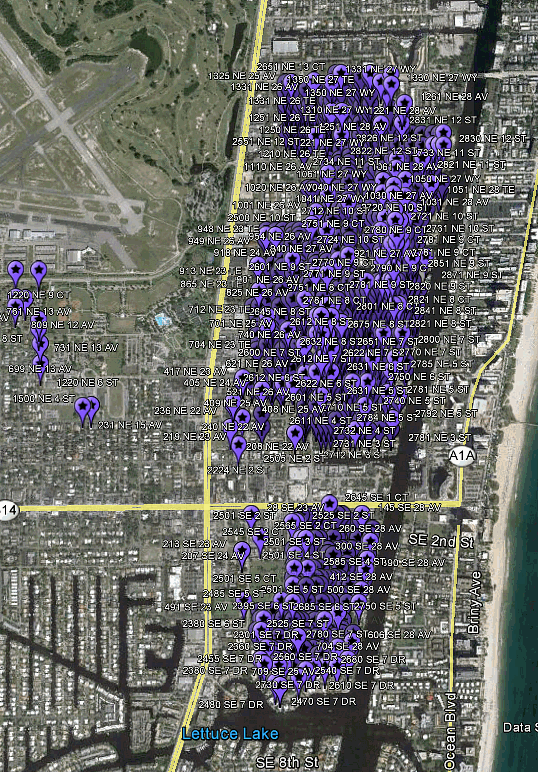 Where I Can Water
OASIS is not available everywhere just yet, but we have hundreds of connections ready to go and more are on the way.
Most of the connections are available to the east and southeast of the Pompano Beach Municipal Golf Course, due to the saltwater intrusion line.
Reuse water expansions west of Dixie Highway will be delayed until the Florida East Coast Railroad does track maintenance that will allow us to run reuse water mains under those tracks. No track maintenance is scheduled at this time. Expansions east of the Intracoastal Waterway will be delayed until we have an opportunity to run our reuse water mains under the ICW at the same time that other work is being run under it. No ICW work is scheduled at this time. You can click on this link to see if your water service address is currently within a reuse water service area. Please contact us at 954-545-7015 to find out which areas we are scheduled to expand reuse water into next.